Blogger tips & tricks
How to host Custom Domain with Blogger ? (step by step Guideline with pictures) | 2018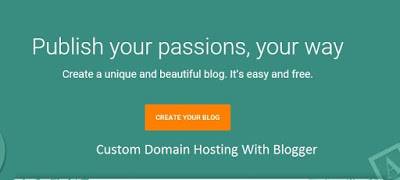 Blogger is the most known free subdomain creating platform. Blogger is part of Google. if you create a free blog it comes with .blogspot.com extension. anyone with a g-mail account can easily create a free blog on blogger. but if you create a free blog visitors not gonna believe or trust you most. but may some exceptions there, some free blogger blogs get more traffic and earnings?
but I suggest you create a TLD custom domain for the blog. what is TLD-Top Level Domains ex: www.example.com, www.example.net like domains. you can register a domain with your famous domain registrars. you may ask why should I buy a custom domain, a custom domain represents a seriousness in blogging, most of the people trust custom domain names comparing to free Blogspot sub-domain. follow below steps to host custom domain on blogger:
This process may look complicated but it is not
1. First login www.blogger.com   with Gmail username password to create a free blog. if not have Gmail id create one from here www.gmail.com . after login create a new blog like below picture,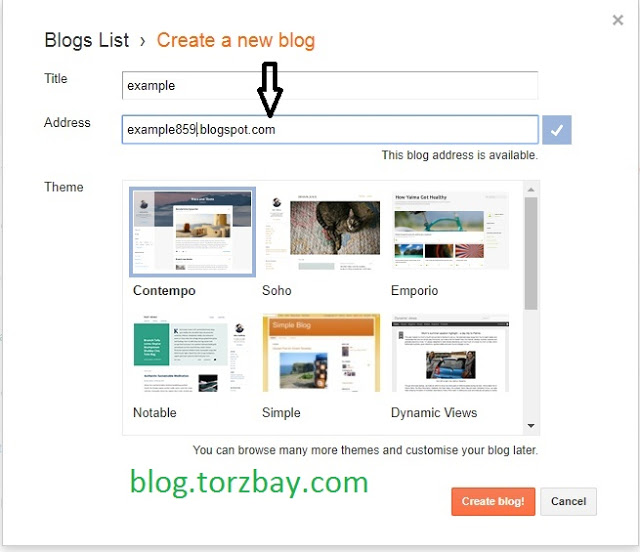 Create a sub-domain free blogger blog with the available name. after selected available name select a theme listed below blog name. and click create a blog. now you successfully created a free blog.
2.  The second step, you can purchase a custom domain name from Godaddy . because GoDaddy is most popular domain registrars and hosting provider. I have also registered a domain with GoDaddy.
after purchasing a domain visit blogger and select created blog > Settings> basic > Blog Address > third party domain settings as shown in below picture.
Also, Check Redirect example.com to www.example.com
Just Enter purchased domain name with www.example.com. you can get host field and target points . keep it confidential and go to
 Godaddy domain control panel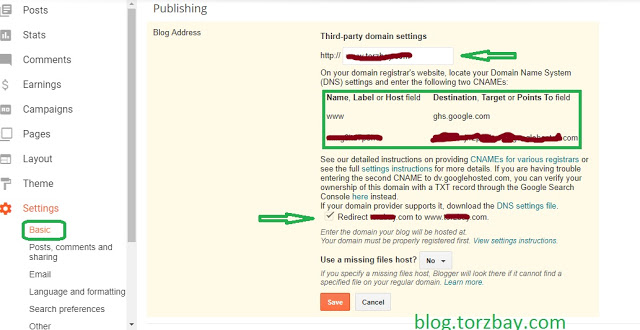 3. You can see your domain name under my products select DNS option
4. In records select ADD > select > CNAME to enter host field and target
5. Before adding below entry GoDaddy provides default parked IP address started with host www. in order to enter blogger host, you must remove GoDaddy default provided parked IP. then click ADD > Select > Cname enter below entry's and save.
6. As like above Entry again ADD > Select > Cname add second host and points to from blogger.
7. After entered host and points to, you need to
add A record from google DNS. like below image ADD > Select > A, Enter Host as @ and points to as 216.239.32.21 and save. you need to add three more A record as like below image.
Host        Points to
@            216.239.32.21
@            216.239.34.21
@            216.239.36.21
@            216.239.38.21
8.If you entered CNAME and A record your custom domain is ready to launch. One More Good news, blogger provide free HTTPS for Every custom domains. How to add HTTPS to blogger custom domain? Blog > Settings > Basic> HTTPS select YES on both HTTPS availability and HTTPS redirect. it takes averagely 10 minutes to update.
Nowadays private hosting with HTTPS encryption cost more. but blogger platform provides absolutely free hosting with free HTTPS. so we appreciate Google for their service. but blogger does not allow violence, Hate-speech, terrorism, piracy, commercial pornography websites.
I hope this article helped you to host custom domain on blogger. if you like this just share this with your friends. have any doubts ? just comment below!