Hello there! are you interested in making some money online? do you want "work and financial freedom" while sitting in front of your Computer? yeah, it's possible by Blogging. if not why so many Blogs existed on the Internet? including mine. in this post, we are gonna discuss how to start a blog? making money by blogging is dead easy if you have passion and have patience.
Okay, Why Blogging?
You may think Making Money. but, Money is not the main objective of blogging. it's just a by-product of your hard work. Hard-work? yes, the first time you are gonna work Hard in a smart way! that is Blogging. the Main objective is expressing your talents, thoughts, Insights and Helping others by solving their problem.
Nowadays if people want to know something they didn't go to the library. they simply search in Google. and they get solutions. where that solution came from? from a Blog!
And the Interesting thing is it's suitable for all kind of people. you can do this as a Hobby, Part-time, while job hunting. you can blog about anything you interested. say passionate!
You can be a Tech blogger, Food Blogger, Movie Blogger, Travel Blogger and etc… you name it. you have a hand full of options and freedom.
The first step to becoming a Blogger?
An interesting saying " If you want to win a race, you must participate in it". sounds funny! no, it's real.  how do you win a race without participation? likewise, if you wanna be a blogger you need a Domain Name with Powerful Hosting.
This is the first step.
okay, where do I find Powerful hosting and Domain at Low cost? you don't. that's why I'm here. I got a solution for you.
I know the best Hosting company that offers High-speed Hosting + Free .com Domain + Free SSL (HTTPS) + 24×7 customer support at just $3.95 USD per/month.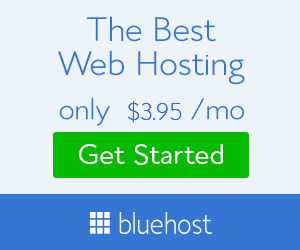 Still, there is no company offering this kind of service at this cost. even they offer most of them don't provide Free SSL and other plus features offered by Bluehost.
Highlights of Bluehost Hosting:
Free .com Domain
Unmetered Bandwidth – which means infinite traffic (hits) per month
Can create and Host 25 sub-domains in the basic plan. other plans you can host unlimited sub-domains
Free SSL
One-click WordPress Install
24×7 support
All just for $3.95 per month
Which Plan is suitable for you?
I suggest the basic plan if you are a beginner. most of the time people make mistake by over investing their money on costly hosting. as a beginner, it's a mistake. first join the race, if you find it's suits you then go for advanced. Blogging needs lots of skills. you need to learn them step by step. it takes some time.
That's why the very first year of blogging did not make much income. the first year is a learning phase. why do you need advanced plans while you are learning? maybe some people get succeed within a few months. maybe they already have experience.
so go for the basic plan, jump to advanced plan after the growth. if you are already running growing a blog move to Choice plus. both plus and choice plus cost $5.95 USD per month.
How to purchase Hosting with a Free domain from Bluehost?
1. Go to Bluehost.com and tap "Get started now" button.
2. Select your plan. Basic or Plus or Choice Plus.
3. select a free domain name. if you already have one. update it.
4. Then fill up your Account information and Billing Address.
5. Now select the Package 12 months, 24 months or 36 months. select long term 36 months package to reduce the billing cost.
6. select the payment method and provide payment detail.
7. Create a password for your account.
8. Select a free theme and start building a site.
9. Now you are done. here the WordPress dashboard looks like. build and launch your site!
That's it. we successfully created a blog with Bluehost. now you are ready to go. publish great contents, solve people problems and monetize.
WordPress vs Blogger?
You may think why should I go for WordPress if free Blogging Platforms like Blogger and others. that's a great question. Blogger is only Good for Simple blogging. your control over your blog is limited. SEO (Search engine optimization), Themes, Widgets are so limited in Blogger.
But, WordPress is not just a Blogging platform. it's more than Blogging. the ultimate control over your blog. tons and tons of free themes, plugins available in WP.
You can customize your blog top to bottom. for example, URL is one of the SEO factors. short URL's performs very well than a longer one. but Blogger does allow to edit the URL, but you can't remove the Date and .html from your URL.
Hosting speed matters to give the best user experience. but, you can't change the default speed on Blogger. it's slow down website if you are using important external CSS and JavaScript for Important Widgets.
I know everybody blogging career started with Blogger. but, don't stay at Blogger. it's time to grow big. do not limit your Growth over $3.95/mo.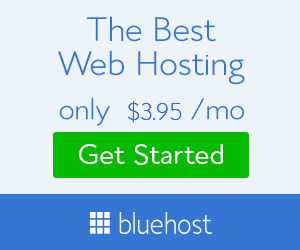 Every Blogger must know:
Important things A Blogger should know!?
Finally:
We are at end of the post. I hope I explained the Importance of Blogging and How to select the Platform, Hosting. are you satisfied with my guidance?
If you have any Doubts or Queries Feel free and Leave a quick comment! I am here to help you!!
Thank you.